Your position: Home > Project > Cases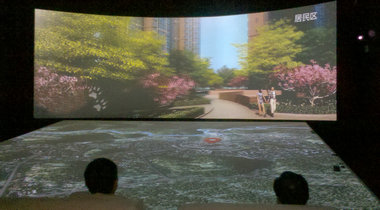 4KDVB Products Applied in Education Examination Center
The 3*3 array LCD splicing system achieve college entrance examination monitoring.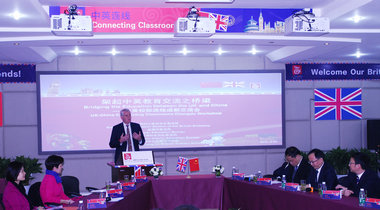 British Prime Minister Cameron of Chengdu Educational Exchanges
4KDVB provides meeting hardware support for China and Britain cultural exchanges of prime minister Cameron delegation and the educational leadership, teachers.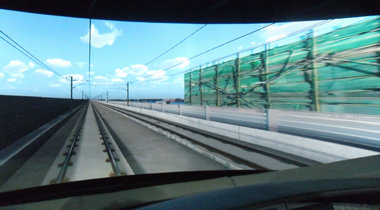 Beijing Locomotive Depot Railway Simulation
The Ministry of new mixed Railways simulated driving training.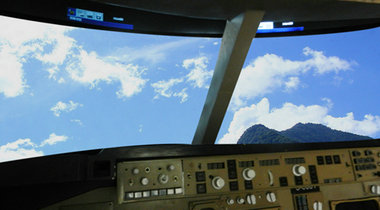 Air Driving Simulation
Three channel surface screen edge blending reduction lifelike flight scene, to finish trained pilots driving operation.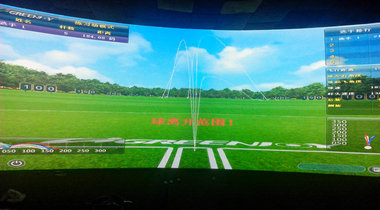 Golf Simulation
Golf Sports Simulation Training.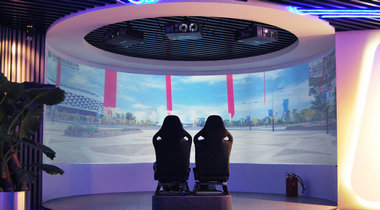 Automobile Driving Simulation
Automobile driving simulation tour to visit the Chengdu high tech Zone future city landscape.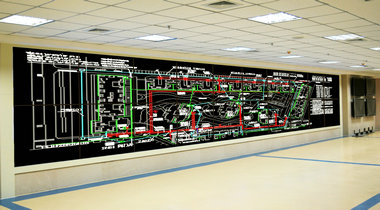 Oil Production Base in Southwest China Dispatching Center
2*10 DLP large screen array selection of southwest petrochemical base integrated display program, implementing all-round scientific scheduling, emergency command, security warning.
The Chinese Academy of Sciences Wuhan Petrochemical Design Institute
As the digital oil field model case, Wuhan Petroleum Design Institute with 55 inch 2*2 LCD display system highlight array digital oilfield management platform.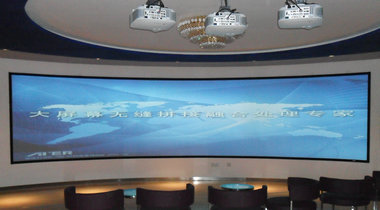 China Petroleum Huabei Oilfield
Huabei Oilfield culture exhibition hall used three channel edge blending scheme comprehensive to display North China Petroleum Development.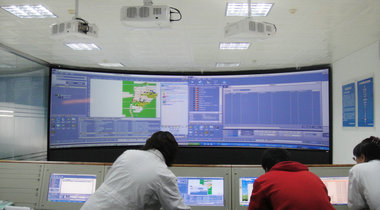 North China Petroleum Communication of Company
The vehicle dispatching center of North China Petroleum communication of company uses AGT6-3 large screen arc edge blending.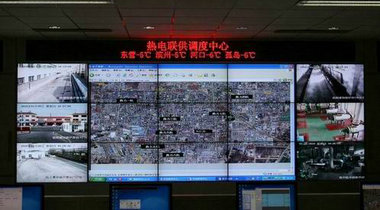 China Petroleum Victory Oilfield
China petroleum Victory Oilfield using the third generation LCD AGC26-15 system in cogeneration Center of real-time monitoring.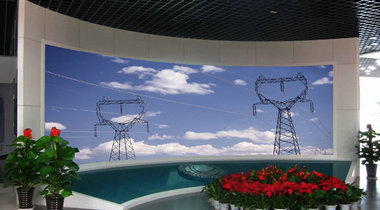 Tianjin National Grid Charging Exchange Station
Two high lumens rear projection big screen fusion system, show the development process of Tianjin power grid charging station.
The South China Sea EXPO Pavilion
11 high lumen projectors to create U type dreamlike display effect, to highlight the Hainan vacation paradise, become highlights of the EXPO project.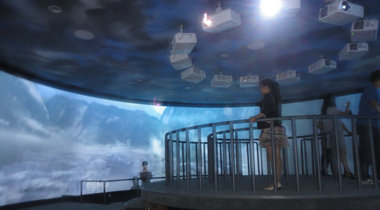 Wenchuan Earthquake Memorial
12 projectors projection, 360 degree circular screen, the stereoscopic image display, to experience the 5.12 earthquake really.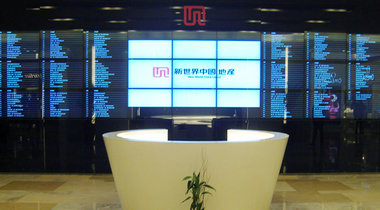 Hubei New World Real Estate
The 3*9 array LCD multimedia display mode, breaking the traditional real estate industry blunt information display.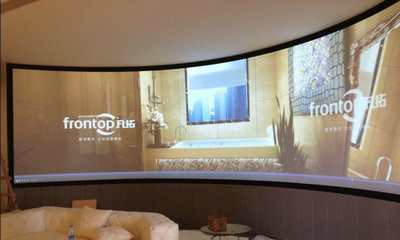 4KDVB Products Applied in Real Estate Sales Center
The three channel arc projection screen to create a studio environment, display of Lianjiang real estate model room design and decoration comprehensively.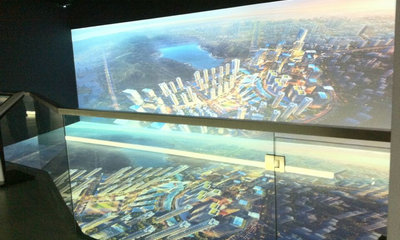 Shenzhen Tian'an Cloud Valley Park Hall
The T series edge blending of 4KDVB, solves the elevation showing 1*3 and 3D stereo sand table 2 * 3 factorial projection array of 120 degree angle, true three-dimensional images are rendered.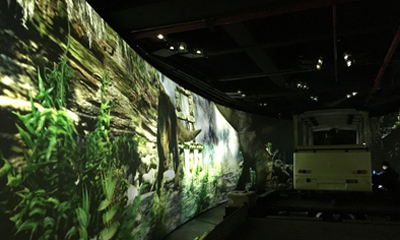 Guangzhou Universal World Theme Park
Two 12U Park series edge blending processors finished 48 projectors' 25m*4m super huge 3D stereotypic curve simulation systems. Smartly avoid the route of sightseeing bus.
Enterprises and Institutions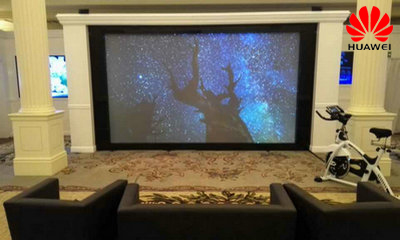 HUAWEI UBBF Summit
London ultra-bandwidth UBBF forum, 4KDVB 3 * 3 4K image edge blending cooperated with HUAWEI 4G high-speed network, showed 4K Ultra HD depth scheme.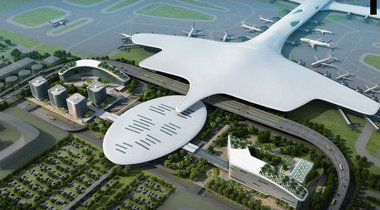 The New Terminal of Shenzhen Airport
Passive 3D stereoscopic cinema settled in Shenzhen flying fish new airport VIP lounges.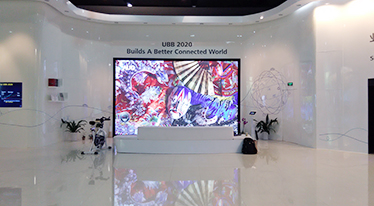 HUAWEI Fixed Base in Shenzhen
6K*3K ultra high-definition large screen edge blending integrates HUAWEI ultra wideband smooth transmission technology, to build a better world full link.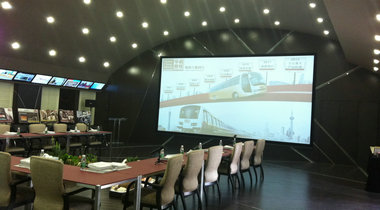 Vision China
The Vision China media conference hall combines high-tech sound, light, smart touch and other means, has received national and provincial leader visit and work instruction.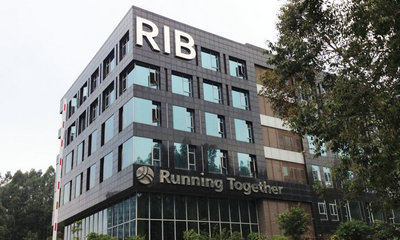 The German RIB CHINA Group
To improve the information construction of the German RIB CHINA group, actively use large screen intelligent HD video conferencing system which 4KDVB tailored for it.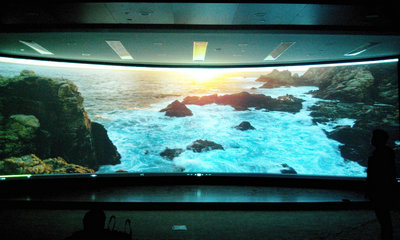 CASIC
To perfect present 8K*1200 ultra-high resolution image of the big screen by 4 high-definition projectors, single 1920*1200@60Hz.